Face shields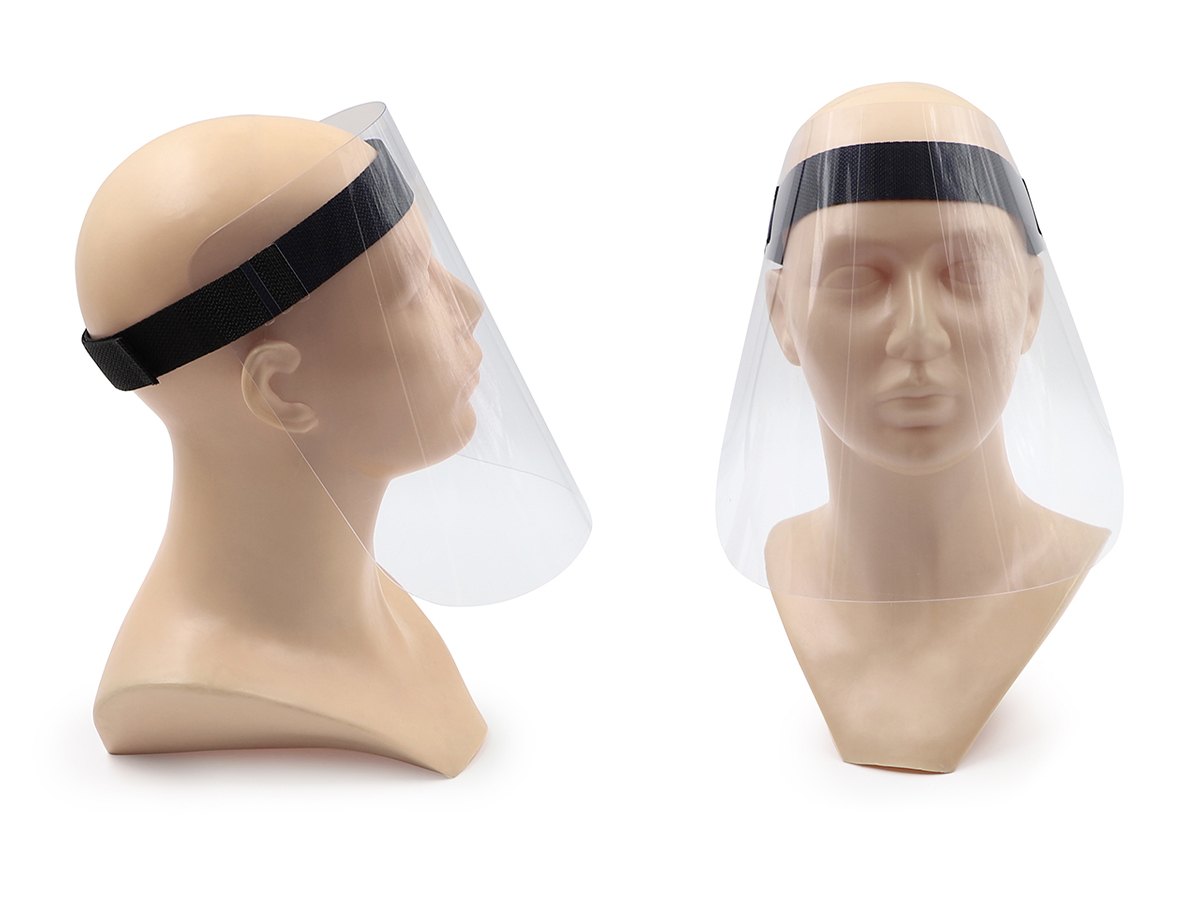 Face shield – what is it and how does it work?
Face shield is an adjustable, transparent protective mask. Colorless plastic protection serves as a cover for face and minimize the contact with dirt, germs, viruses or bacteria. A great alternative for disposable masks when an entire face protection is needed. It covers not only the mouth and nose, but also the eyes.
Easy design and fit to any head size
The mask consist of a light, transparent plastic visor that covers a significant part of the head. The velcro fastening attached to it is adjustable, so it can fit any head size and ensures that the product won't fall. You can wear it while having glasses, it won't disturb your work.
The product is reusable. The material is resistant to alcohol-based disinfectants, so cleaning will be easy.
Face protection in every place you need
The product from our offer is a great addition in the medical and pharmaceutical industry. The face shield protects from germs, especially those transmitted by airborne droplets of saliva or sputum containing infectious organisms. Doctors and dentists will find it useful at work. It can be also used at many other workplaces and at home, e.g. when mowing the lawn or in beauty salons.
Product features:
Material: smooth PVC foil, 0.5 mm thickness
Size: 300 mm x 245 mm
Adjustable strap with Velcro
Face shields are packed individually. Ready to use right after unpacking.
Examples